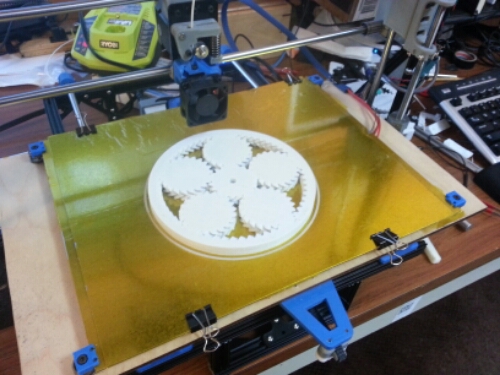 In preparation for 3d printerfest at Einsteins workshop in Burlington, I attempted a 6+ hour print, which is by far the longest I have done, unattended or otherwise. My previous printer simply wasn't large or reliable enough to print for 6 hours.
This print is a 150 mm diameter herringbone gear bearing.
I came home from work expecting a big mess and actually was surprised it worked. It's a bit thin in spots and didn't break free, but it's pretty close. I think I just need to make the cold end of the extruder a tad more reliable.
I'm pretty excited about my new larger build area, and think I can get quite a bit better results than the previous printer. Next up, upgrading this to octopi as well.